The Jurassic world is our fantasy themed wonderland. Every time a Jurassic movie is out, we all rush to see the movie. No one ever gets bored by these fascinating creatures that once walked the planet.
Japan will be the last country to see the movie "Jurassic World: Fallen Kingdom" aired in theatres. The movies will make way into the theatres only on the 13th of July.  But these Japanese fans are being treated with more than a healthy dose of delicious Jurassic Park food.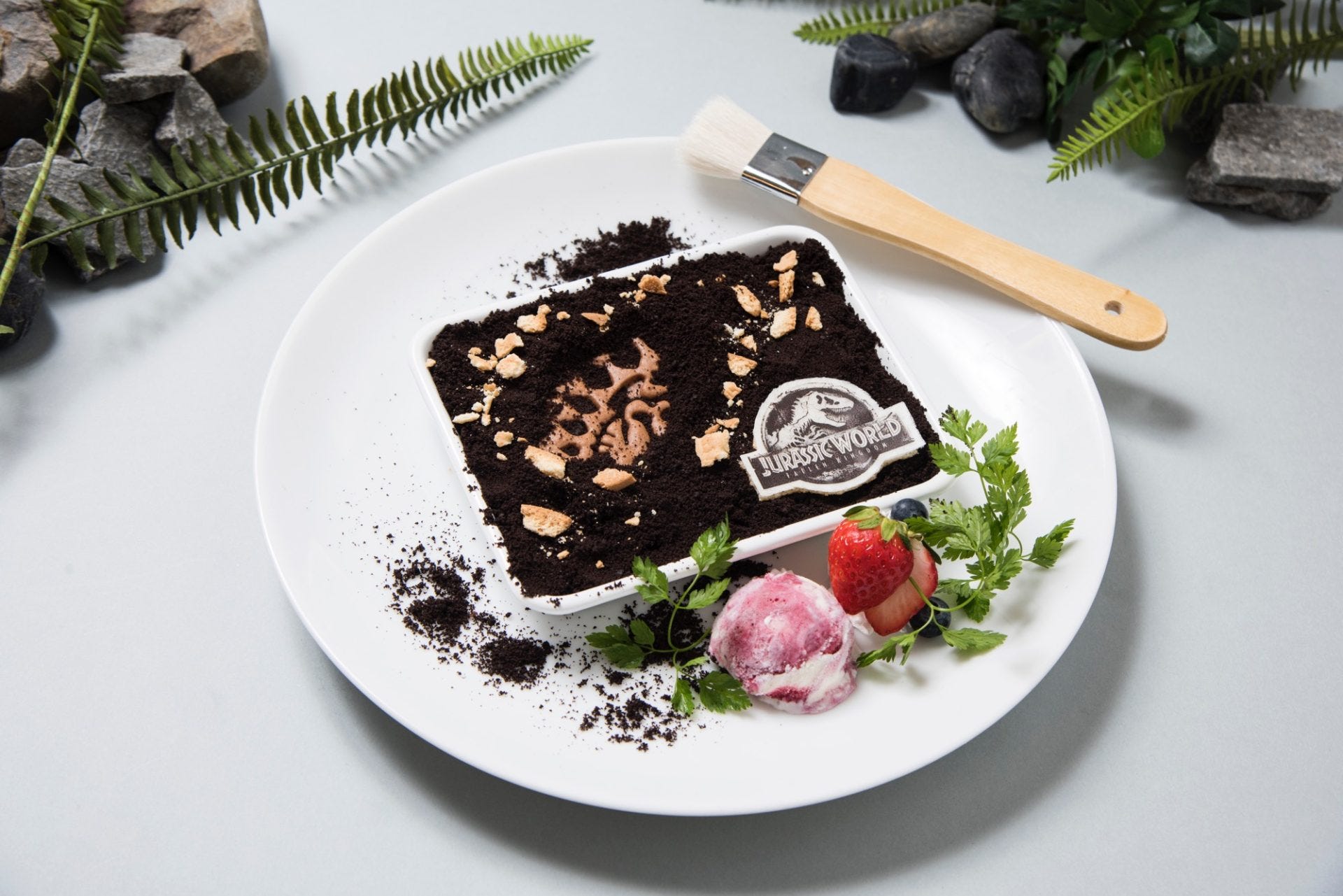 The Guest Diner and cafe is a pop-up restaurant that is serving food for a limited time to celebrate the release of the film. Their main entrée consists of Jurassic World burgers with black bun served on a plate with scratches. It also has takeout dino cakes of both the T-rex and Blue.
The lattes are served with the beautiful foam pictures of dinosaurs. How do they do it! If it was me, I would be too scared to drink the latte and mess up the artwork. Other food items on their menu are Fossil excavation cakes, volcano pudding, dinosaur egg cake, volcano curry and powerful wildplate.