It's summertime! Time to grill up some hot dog with some mustard, ketchup or relish. It's the same old toppings and same old taste. So why not try something different?
Why not add in some chunky peanut butter and grape jelly on it? Peanut butter and jelly combinations have always been a classic. So why not combine them together? Do not be prejudiced. Try it before you to push this dish away.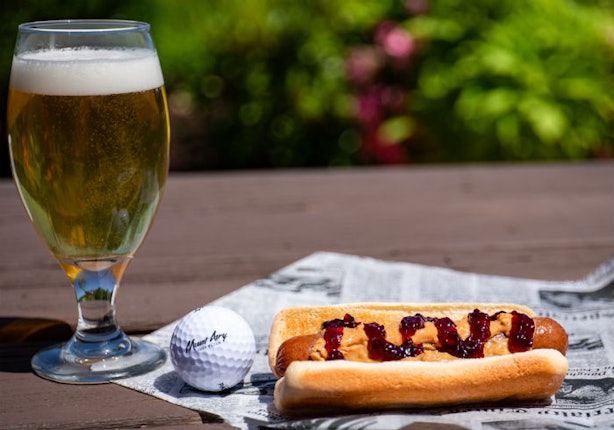 This special edition dish can be found at Mount Airy Casino Resort in Poconos in Pennsylvania. But you need to be in the know to get this dish. It's an off-menu item, so make sure you order it next time.
This speciality was created by  Chris Zelenka, PGA Golf Professional. If that isn't reason enough for you to try it out. I don't know what is.